Fort Collins Cat Boarding Rates
 Overview
One of the most asked questions we get is "How much does it cost to board my cat?"
As you consider our pricing, we feel you should know the factors that guide us in the Fort Collins  cat boarding price.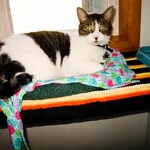 In today's economy we have made every effort to make it affordable. We think if you look over Happy Cat Retreat's website you will find you are getting a lot for your money. We are truly luxury cat boarding. But, most importantly, your kitty will be pampered and well cared for. As stated, our mission statement is "We Treat Your Kitty As Family".
Several features that set us apart from other cat boarding facilities are kitty condo size, separate window and separate enclosed outdoor area for each cat.
And not to be overlooked, is our customer service. We have owned several businesses and our philosophy is "you can build a business at the customers convenience and your inconvenience". I know, sounds trite but it works for us.
We make every effort to accommodate the cat owner. We understand how important it is to get you kitty back as soon as possible. If you are arriving late and have a cell phone and can call us, we will make every attempt to accommodate your schedule for pick-ups and drop-offs. We encourage drop-offs and pick-ups to be between 7 AM and 7 PM if possible, 7 days a week. If these times don't work, please call us and we will attempt to make other arrangements.
For example, a lot of our customers travel by airline. Usually, when you arrive at DIA, it takes about an hour and a half to get to Happy Cat. A lot of our customers live north of us and even in Cheyenne and Laramie. We like to get the cat back to their owner as soon as possible and like to work with you to accomplish this goal. Since everyone has a cell phone today, a simple call from DIA and we will try to accommodate your pick-up.
Our Pricing
Single Accommodations
The charge for one cat is $14 per day. After 14 days, the price is reduced to $12 per day. For accommodations longer than one month, contact us for a quote.
Family Accommodations
The charge for two cats sharing the same condo is $20 per day for the first 14 days. After 14 days, the rate changes to $16 per day. For stays longer than 1 month, contact us for a quote.
Some folks have more than 2 cats, i.e. 3 or 4. Call us and we will see if we can agree on a price that works for you. Long term boarding for multiple kitties is expensive and we are cognizant of that fact. We will do everything in our power to work out a plan that will fit your budget.
Day Care
Day care is available during regular business hours with drop-off and pick-up the same day. Ideal for the working pet owner or a special occasion. Day care charge is $10/day
We look forward to taking care of your kitty(s). If you would like to visit us see the driving directions to Our Location.
Make A Reservation or Appointment to Visit Today
. Our Location is 65o5 Thompson Drive in Fort Collins.
Business Hours
Our normal business hours are:
Monday-Saturday 8 AM – 6 PM.
Sunday – By appointment
Other Times – By appointment
About Stan Hjerleid - Senior Editor

Stan is a curator for Cat Lovers News. For the last 16 years he co-owns with his wife, Happy Cat Retreat, a cat boarding facility. He loves animals and raises parrots in his spare time.