Fort Collins Cat Boarding
Happy Cat Retreat is a unique Fort Collins cat boarding facility.  Luxury cat boarding at Happy Cat Retreat has amenities to make your cat's stay with us a pleasant experience both for the cat and the owner.  We have spacious condos, each with their own window and an individual screened outdoor area.  If you take the time to take our Video Tour, a lot of your questions will be answered.
We have been in business for 16 years and while we are located in Fort Collins, we service all of Northern Colorado and Southern Wyoming.  Our uniqueness has us boarding cats from Denver and Boulder.  This speaks to our cat boarding service when people are willing to drive over an hour to board their cat.
The most frequently asked questions we get is "What is your Fort Collins cat boarding rate?'.  In the article below you will find a full disclosure of our pricing policy.
First time customers are usually apprehensive about leaving their kitty. We have put together an article Facts To Consider When Boarding Your Cats to help you. In addition, we encourage you to Contact Us with any questions you may have. We would like to meet you in person so you can know more about us and we about you.
Look over our website and get a feel for what we do.  We encourage visits to be sure you are comfortable before boarding your cat(s) with us. Here are directions from College & Mulberry. To further assist you in identifying our business here's a picture of entering our driveway.
We can furnish references on request.  We look forward to serving you and your kitty.

Read more...
---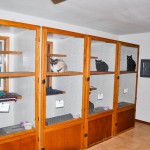 Read more...
---

Read more...
---

Read more...
---

Read more...
---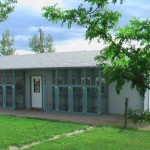 Read more...
---

Read more...
---